Learning From your Competition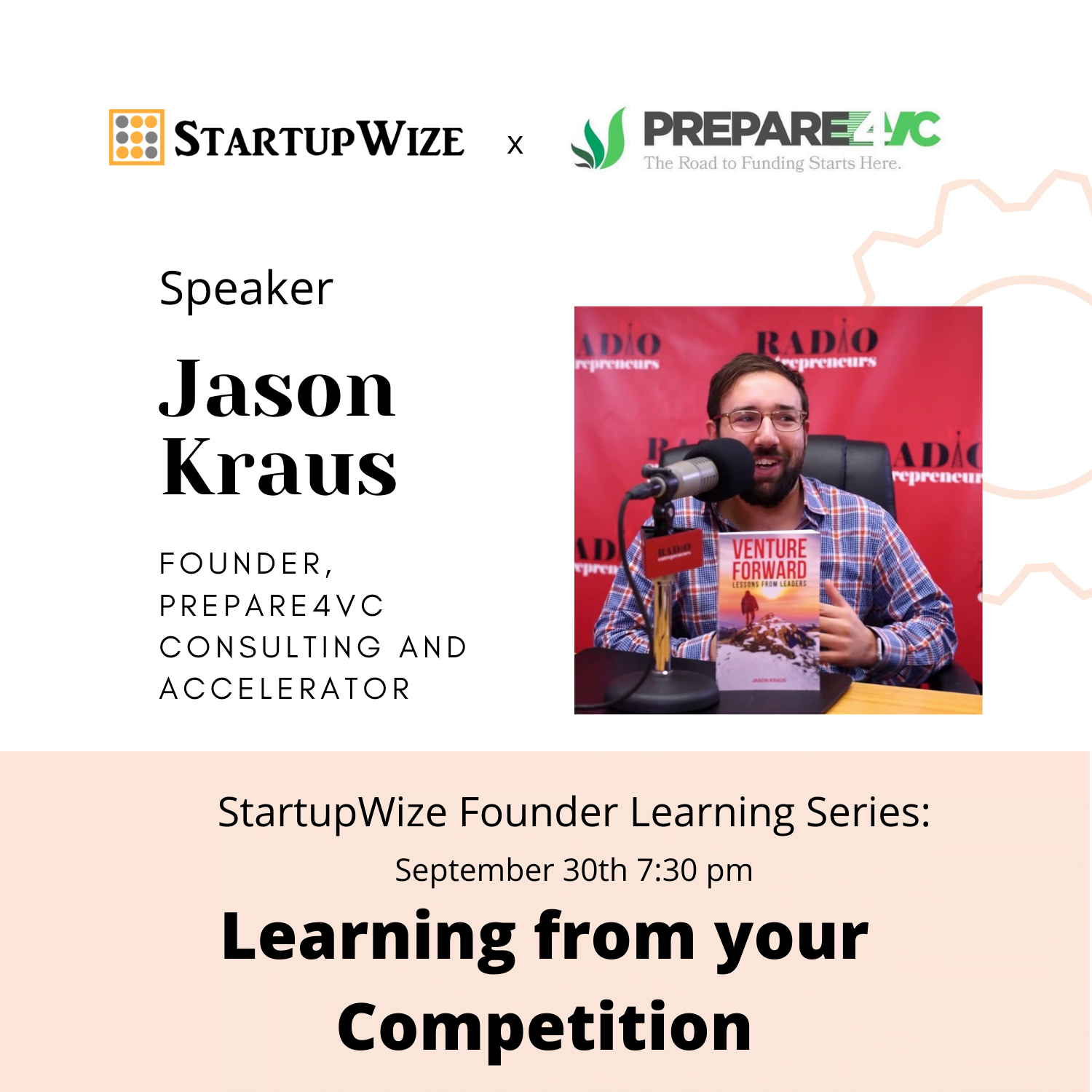 If your startup doesn't have competition, it either means, you have not done your market research or there is a reason no one wants to be this business.
Learn from Jason Kraus, CEO and Founder of Prepare 4 VC, founded to help startups raise capital from the investor's perspective. Jason Kraus holds a MSc in Management in Entrepreneurial Leadership from Babson College and a BA in Economics and Math from Colgate University.
Join us on the 30th of September, 7:30 PM IST, to hear from Jason Kraus, founder of Prepare4VC.
The free webinar will be on "Learning from your Competition". Register below to receive an invite.